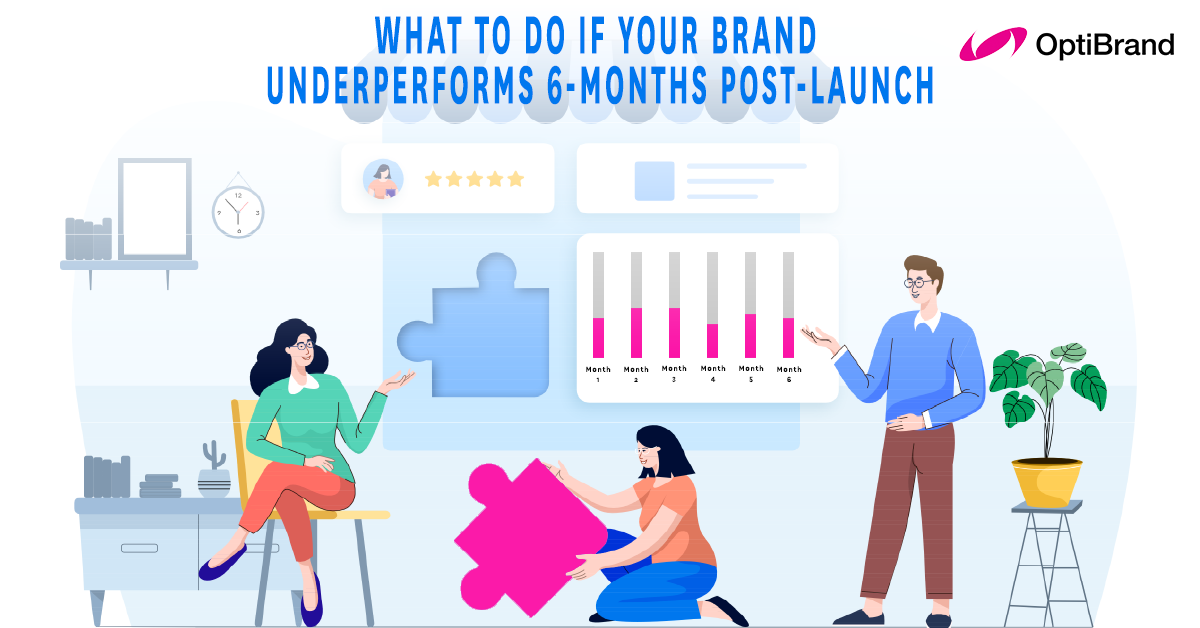 Every pharmaceutical brand team has done their best to ensure that their new product launch is a success.After tons of hard work, nobody wants or expects their brand to underperform.
But what should you do if it does? That's the subject of this Strategy Tip from Optibrand Rx.
Firstly, when can you tell if your brand is underperforming? Much sooner than you might think. In fact, the first six months post launch are critical in setting the commercial course for your Rx brand [1]. If your brand has not established an upward trajectory during this time, you have a problem.
In 2019, IQVIA published Launch Excellence VI. This is the sixth paper in a series of studies since 2007 on the product launches that have been the most commercially successful in the pharmaceutical industry. Over this time, IQVIA has analysed over 10,000 new product launches across eight major markets and over 100 therapeutic categories. The results consistently conclude that the market share decile of your brand six months after launch is unlikely to be exceeded. Not even after 18 to 24 months of marketing … or even five years post-launch! Not good news!
Astonishingly, 80% of these 10,000 New Chemical Entity introductions follow this pattern [2]. The trajectory of these brands remain so low that brand teams try new graphics and different messaging in an effort to turn the situation around. Nothingmakes a difference. They try everything short of revisiting the brand's strategic positioning.
Revisiting the brand's strategic positioning is critical. Too often, the problem with an unsuccessful product launch is that the brand's positioning is not strategic, it doesn't differentiate the brand and it does not pack the emotional power to influence the desired change in prescribing behavior.
The Launch Excellence series' results show that an initial assessment of your brand's trajectory six months post-launch is a good indication of your brand's future success. Strikingly, the tracking studies conclude that in most cases this trajectory is not likely to change for up to five years. This conclusion has been consistent since the first study in 2007.
Of course, the importance of effective pre-launch preparation cannot be understated, making pre-positioning an important attribute of brand success. If your brand is underperforming, do not waste time and resources adjusting the advertising. With the help of Optibrand Rx it's not too late to reset your brand's trajectory. Take the bull by the horns and reassess its strategic positioning. After all, this is your brand and your career.
At OptiBrand Rx, our work begins and ends with strategy. We have the experience and the bandwidth to identify compelling insights, to develop commercial opportunities and the quantitative tools to validate the right data-driven brand story to improve the commercial performance of your brand.
We start with a simple brand assessment which may change the future of your brand and your career.
---
[1] IQVIA/IMS, Launch Excellence VI 2019.
[2] Those few brands that were able to improve their trajectory did so as a result of major positive clinical news, a new indication or significant gain in market access.