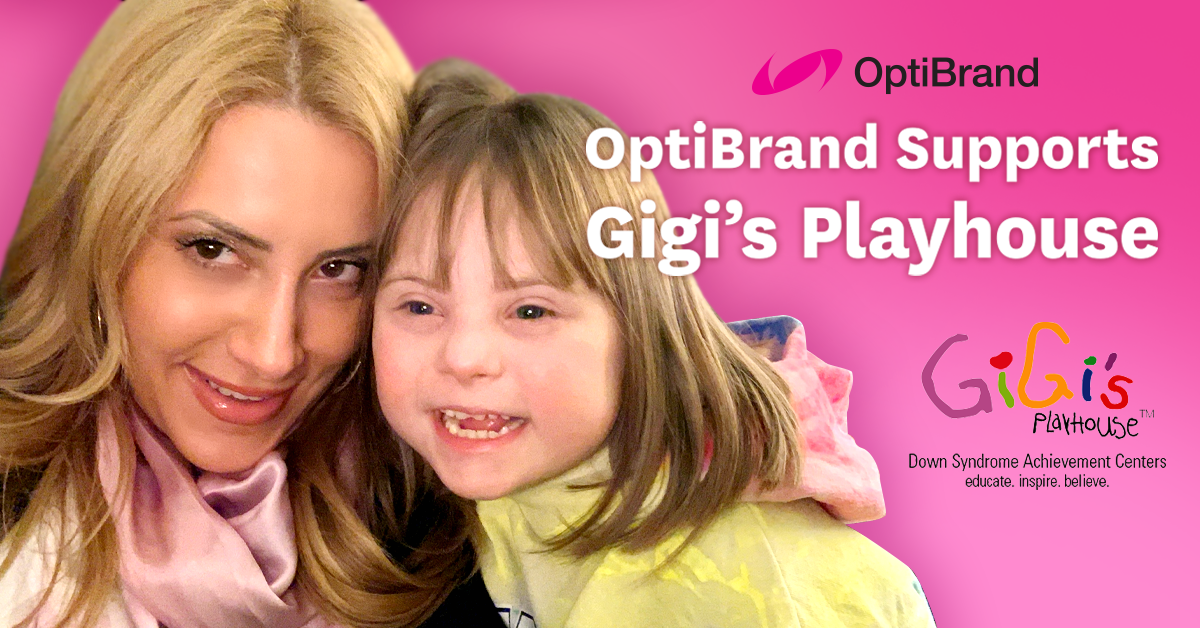 At OptiBrand Rx, we pride ourselves in practicing empathy to understand what patients, caregivers and prescribers are going through. Over the years, this has translated into a growing passion amongst our team to give back! OptiBrand has supported various charitable organizations over the years such as: Cincinnati's Children hospital, The Noreen Fraser Fund, GiGi's Playhouse, and many more! The reciprocation of virtue is a value that is highly upheld by OptiBrand and its employees, but GiGi's Playhouse, in particular, touched our hearts on a more personal level.
GiGi's Playhouse is an organization that changes lives through the consistent delivery of free educational, therapeutic-based and career development programs for individuals with Down syndrome as well as their families and communities, through a replicable playhouse model.
We chose to support GiGi's Playhouse after it was brought to our attention by a member of the OptiBrand team who has a relative actively engaged with the organization. Being able to witness the benefits and positive experiences that GiGi's playhouse has provided to a loved one has truly touched our hearts, making us all the more proud and honored to be supporting such a lifechanging organization!
Do you have a charitable organization you'd like to put on our radar? Send us a brief note with the name of the organization and why it is important to you.