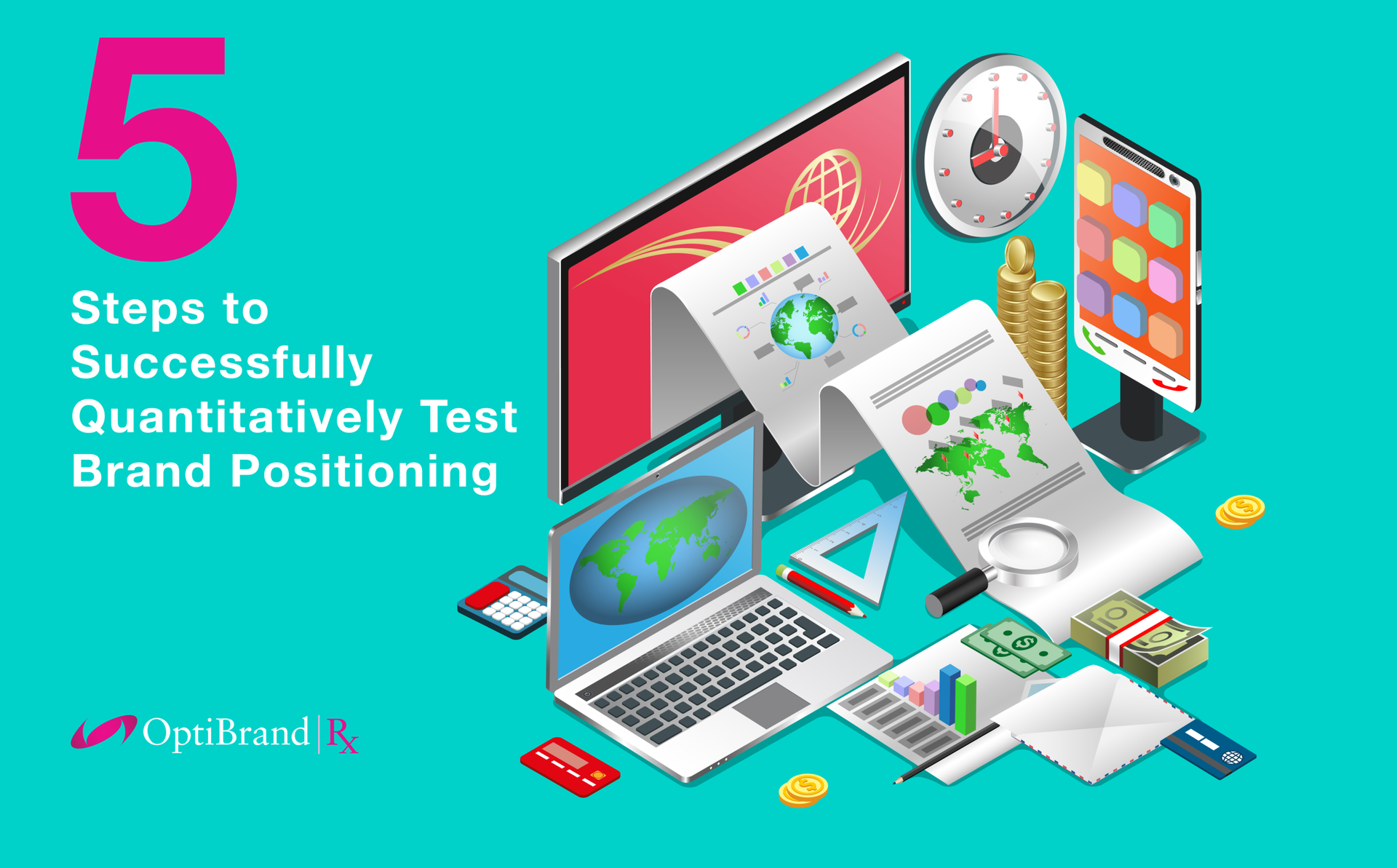 As marketers, we are all familiar with quantitative studies. You know, the research typically conducted via an online survey with a large sample size resulting in dry, 100+ slide reports that tell us about our market, our customers, our product, and our competition to the nth degree.
While quantitative studies can generate important learnings, it's dangerous to assume there is any single "best" market research technique for all applications. Senior managers are paid to make tough decisions. Much rides on the outcome of those decisions, and executives are judged—quite rightly—on their overall success rate. It's impossible to eliminate all risk from strategic decision making. However, we have proven that it is possible for our clients to significantly improve their chances of success by making one straightforward change: expanding their tool kit of decision support tools and understanding which tools work best for which situations.
In the case of brand positioning, quantitative research is often overlooked and deprioritized in favor of qualitative research. Many teams get caught up in how to best articulate their personal favorite and forego the imperative step of ensuring they choose the right strategy for their brand, given the considerations of its market, customers, and competition. The value of a well-designed quantitative study is that it eliminates doubt, avoids assumptions, and paints a clear, reliable path for the brand. Many shy away because their only experience lies with poorly designed research that was not created specifically for brand positioning.
Truly, the conundrum of deciding how to decide is both an art and a science.
Testing brand positioning is very different from your typical market-learning or insight-validation quantitative research; it is not enough to simply ask 500 respondents which is the best idea. It requires rigor and a multi-factorial design to tell a statistically robust, data-driven story that eliminates doubt and makes it very clear how each of your brand positioning concepts will perform in the real-world, which patient populations and circumstances they perform best in, and exactly where and how each idea takes preference share away from competitors.
As a healthcare marketer, you need to avoid the pitfalls of a genericized research design. That is why we at OptiBrand Rx have put together this guide on the 5 Steps to Successful Quantitative Testing of Brand Positioning:
1. Understand the Role of the Research
As the old adage goes, "A well-defined problem often contains its own solution within it, and that solution is usually quite obvious and straightforward." By defining the problem properly, you make it easier to solve, which saves time, money and resources.
Quantitative research is not about wordsmithing, articulations, and linguistics—that is what qualitative research is for. Brand positioning quantitative research is also not about general market learning or understanding. While further validating these elements is ok, they should not be the primary focus of a brand positioning quantitative study.
When testing various brand positioning concepts in a quantitative environment, you are looking to validate a series of well-informed hypotheses and understand which is going to work hardest for your brand, given the dynamics of the market.
2. Define Your Sample Strategy
While speaking to everyone under the sun may sound appealing, when quantitatively testing brand positioning you need robust sample sizes. Having 15 respondents from a low-interest target population "just to get a read" opens the door to misleading data and could compromise the statistical and strategic integrity of the study.
As the name implies, quantitative research is about quantity, and there is a science to it. You see, a quantitative study presents the opportunity to pool a large sample of the overall population, your sample strategy needs to be robust enough in order to be representative of the total target population with a high degree of confidence.
3. Avoid Testing Shades of Grey
To avoid the case of the "best of the worst" you need to ensure the three or four brand positioning ideas you are testing are clear and distinct from one another.
One common mistake is testing brand positioning concepts that are very similar, while expecting nuances to result in significant differences. Prescribers and patients alike look at ideas holistically, so subtle differences will not stand-out. The key is to ensure that all statements represent distinctly different ideas and are written in the same format.
4. Get the Why, Along with the What
When it comes to brand positioning testing, it's important to get more than just a score. You not only need to understand what is working and not working, but also why so that you can truly understand and draw conclusions about opportunities to further strengthen the brand positioning. Far too often we see research that tells the what, leaving the why to be filled by hypothesis instead of a clear directive. Further, understanding the why can also help to inform your final decision based on the real-world size of the circumstances a particular brand positioning performs well in.
Make sure your research design will provide you with rich diagnostics. You will need to understand the drivers and detractors of: appeal, relevance, believability, credibility, and uniqueness to make an informed decision.
5. Agree on What Success Looks Like
Prior to sharing the results and recommendation with your team or even fielding the study, you will need to align on what defines the winning brand positioning. It should be much more than just the results of 1 or 2 key questions, beyond what respondents liked the most or what respondents cited as the most unique.
Create a predetermined list for what the ideal brand positioning must accomplish. For example, what perceptions do you want it to challenge/shift, which competitors is it perceptually being compared against and, when understanding shifts in preference share, where is that share coming from.
A great example of this is a brand positioning project we conducted for the launch of a newly redesigned packaging and formulation of a popular, yet commoditized oncology agent. In this circumstance, simply aligning the brand to the brand positioning concept that won the beauty contest would have been a costly mistake as it would've highlighted the verbiage respondents liked the most, but not the concept that would drive the desired behavior.
Rather, we guided our client team in creating a set of key criteria (metrics) for what the winning brand positioning had to accomplish (meet or exceed). Some items on that list included: perceptually pushing past the barrier of being seen as a commodity item, successfully conveying meaningful value beyond acquisition cost, spurring inquisitiveness in an otherwise low interest category, and strongly linking back to how the corporate brand was already perceived.
The problem many healthcare marketers face is not a lack of appropriate tools, but the fact that the sheer volume can be overwhelming. Without clear guidance about when to use one approach over another, strategic decision makers will continue to rely on the tool they know best in an honest, but misguided attempt to impose logic and structure to make-or-break decisions.
If you find yourself in a similar situation, we'd be happy to chat and share advice from our experience over hundreds of healthcare strategic research initiatives.