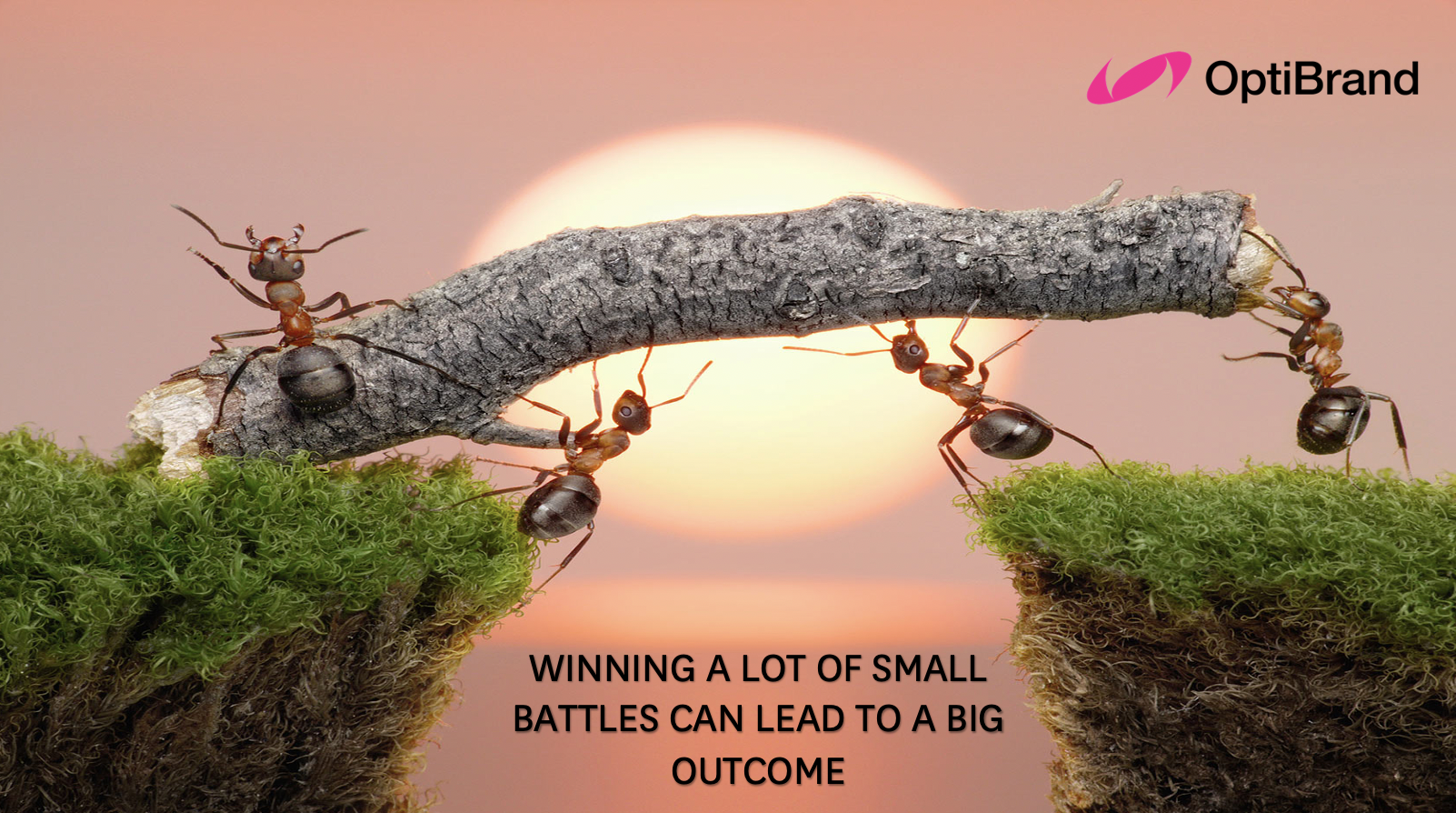 Winning the marketing war usually starts with achieving your primary end-point in pivotal studies.
What to do when you miss the Primary End-Point?
Your brand's pivotal trial(s) is the culmination of years of research and investment to demonstrate its superiority to the current standard of care.
When pivotal trials are underway, everyone in your organization has their fingers crossed that the primary end-point(s) will be achieved. Achieving primary endpoint(s) signifies a wonderful result for years of investment, blood, sweat and tears in research & development. Generally, the corporate mindset is that the moment achievement of those endpoints is announced, the compound is considered to be on a glidepath to regulatory approval and winning your marketing war.
But, that's not always the case. Primary endpoints – often stated in terms of parity or better yet superiority to the market leader / standard of care – are not always achieved. The marketing war is not over, you just have to rethink your strategy and pick the battles you must win to achieve victory.
One effective strategy is to refocus your efforts on the many smaller, yet important, achievements to be gleaned from your R&D data if you reframe the opportunity.
Consider the types of patients who require special consideration in selection of therapy. Significant groups such as the elderly, the frail and the very young require effective therapy balanced by being well tolerated. Your brand could help deliver that balance for these groups.
Quality of life metrics are clinically relevant parameters. Improvement in how the patients feel, improvement in their ability to function and lack of impairment by bothersome side effects are examples. Demonstrating how your brand can improve metrics like these – particularly in select patient groups – constitutes some of the 'small battles' that will give your brand relevance in the prescriber's mind and a prominent place in their therapeutic armamentarium.
For example, in treating cancer the power of the therapy has long been the key to therapeutic success. Yes, power is important, but there are other considerations to be addressed. If your brand is not the most powerful, reframe the opportunity. Consider the benefits of your compound in combination with other therapies (in this case I/Os and steroids) to help increase the potency of the therapy without compromising tolerability. BMS achieved both clinical and commercial success with EmplicitiR (elotuzumab) with such a strategy.
Just win.